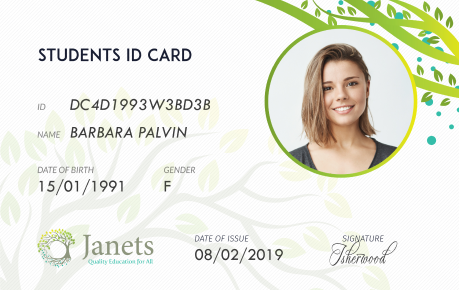 Benefits of Student ID Card
A friend of mine told me to get one of these student IDs and it was really affordable, unlike other IDs I see all the time. I'm really happy I got this one from Janets.
Janets' student id was a real value-for-money purchase for me last month and I've been enjoying the benefits ever since.
The ID looks cool and really comes in handy at times.