Become a limitless learner
AND GET COMPLETE ACCESS TO OVER 2000 COURSES
Only £49 £5.99 for a Month!
Or £89 £49.00 for a Whole Year!
Limitless Access to Our Complete Course Library with Supreme Learning -
GAIN MORE!
Recommended Courses
Look through these lists of recommended courses to find the best one suited for you!
Get Your CV Reviewed By Experts

Get your CV looked at by qualified professionals and receive valuable feedback to make it stand out.
Advance Your Career
Find the best ways to advance your career and discover your ideal job based on your unique skills, interests, and personality.
Discount Frenzy
Use our Student ID card to reap countless benefits with groceries, restaurants, gyms, and more.
Professional and Quality Courses Worth The Spend
Classes tailored to your needs by industry experts
Instructors and rich facilities
Dive into Our Most Popular Courses and MUCH MORE
For Only £5.99
Certificate or Transcript
Get Extra 15% Discount With Coupon- JNCER15
Explore all the facilities of a student with your valid Student ID only for
Get Extra 10% Discount With Coupon- JNSID10
Learners Love Janets, Because They Can -
Feel at home with 24/7 Learner Assistance and Exclusive Tutor Support
Get Certified Instantly After Completing a Course
Access Course Material From Anywhere, Using Any Device
Learn at Their Own Pace, Maintaining Their Busy Schedule
What our learners say about Janets
Whenever I think of quality education now, I think of Janets instantly. I've done so many courses in my free time and learned so much! Thank you Janets, for redefining online education for me!
They provide accredited certificates immediately after completing a course, which is really cool. Their certificate helped me get a job this year, so I can't express how much I owe to them.
I heard about Janets from a friend of mine, who got a promotion with a certificate from them. Then I started doing courses with them and I must say — their courses are quite affordable yet high in quality! Their course catalogue is quite diverse too, which I liked the most.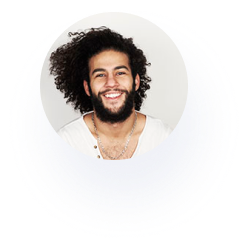 Frequently Asked
Questions
Which Courses will I be able to study?
Upon subscribing you will get unlimited access to more than 2000 courses

*Conditions Apply
How can I cancel my Unlimited Learning Membership?
You can cancel your membership from your account anytime. Alternatively, contact student support advisers to gain assistance. You will receive 24-hour support from our friendly student support assistant and Tutors.
How many certificates can I get with the subscription?
No limit! You'll get a certificate for every course you complete.
Can I save money with my Janets Subscription?
Yes! If you're regularly taking more than one course, you can save up to 40% each month! The more you learn, the more you save!
Who can become an unlimited member?
Anyone can as long as you are a passionate learner!